Using & Managing the Power BI Service
In this course you will learn to
Use Power BI architecture

Use Power BI service

Use workspaces

Use datasets

Use content and its distribution

Manage the on-premises data gateway

Handle row-level security

Administer the portal

Plan a deployment and data management
Included in this course
Hands-on exercises
Course manual
Suggested attendees
Power BI administrators, BI managers and others managing an organization's Power BI tenant, Premium instances and workspaces.
Course Outline
Understand the Power BI architecture

Review the Power BI desktop
Look at the Power BI service
Review licensing modes
Understand the mobile app
Discuss on-prem and cloud data sources
Examine the gateway

Review Power BI service

Navigate the service
Settings
Explore page layout
Show filtering
Understand shared with me
Look at deployment pipelines
Discuss Learn

Understand workspaces

Review workspace settings
Discuss access and security
Set advanced settings

Understand datasets

Overview of datasets
Examine storage modes
Review dataset views
Navigate to datasets
Create reports from datasets
Discuss analyze in Excel
View lineage
Look at table view
Show impact analysis
Manage permissions
Share datasets

Manage the on-premises data gateway

Plan the on-premises data gateway
Install and configure the gateway
Set up data sources in the Power BI service
Troubleshoot and monitor gateways
Understanding content and its distribution

Using reports
Building dashboards
Integration with Microsoft Teams
Embedding with SharePoint
Publishing to the web
View report insights
Creating alerts and subscriptions
Using analyze in Excel

Understanding apps
Handling row-level security

Understand parameters
Work with row-level security
Designing for row-level security
Use DAX for dynamic row-level security
Leverage the AAD

Administering the portal

Review portal admin settings
Use metrics reports
Create metrics reports
Understand audit logs

Planning a deployment and data management

Understand project roles
Review deployment workflow
Discuss methodology and framework
Examine data governance
Understand deployment pipelines
Cover general best practices
Payments by purchase order and invoice incur a $50 service fee.
Paying party will receive a payment confirmation email upon receipt of payment.
Each registered student will receive an email with the course details.
Students will receive electronic copies of the course materials and may print one hard copy for their personal use. The course materials are copyrighted and any other reproduction or distribution of these materials is strictly prohibited.
Full refund if cancelling within 24 hours of registration
$15 fee for cancellations after 24 hours of registration
No refund for cancellations after 15 days of registration
Shared subscriptions will be immediately deactivated and no refund issued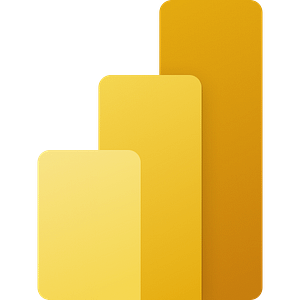 You may also be interested in
Power BI Administration & Best Practices