Cognos Framework Manager Metadata Modeling Best Practices
In this course you will learn to
Get started with business intelligence fundamentals and data warehousing
Create a project and prepare metadata
Model for predictable results
Enhance the metadata model
Use the dynamic query mode
Use a three-tiered design to organize metadata logically
Create business-friendly views of data
Use shortcuts and aliases to support role-playing dimensions, presentation objects and recursive hierarchies
Secure metadata to allow appropriate access by users (row-level, object-level and package-level)
Create and deploy custom packages for different audiences
Get started with dynamic query mode in packages
Define project governors
Dimensionally model relational content
Version
11.x (v10 available for private training)
Included in this course
Hands-on exercises
Course manual
Suggested attendees
Technical users. Report development and database experience is beneficial, but not required.
Course Outline
Fundamentals of business intelligence and data warehousing

Review modeling concepts
Discuss the importance of a model
Review the flow of data into a BI environment
Examine the best types of source data for a model
Compare OLTP vs. data warehouse sources

Overview and best practices

Examine the Cognos components and introduce metadata concepts
Examine how report authors leverage the metadata model
Discover the best practices for modeling with Framework Manager
Identify common traps and other modeling challenges
Define cardinality and examine how it is used by Cognos
Understand and control the use of determinants

Establish a metadata foundation

Set properties to control query item behavior
Establish a multi-tiered model design using namespaces
Understand how cardinality and context impact query results
Compare model query subjects and data source query subjects

Model for predictable results

Examine SQL types and the Cognos query engine
Identify model design issues
Examine SQL generation
Merge query subjects and create a dimensional design
Populate the business view
Enhance the metadata model

Enhance metadata with calculations, filters and parameterized SQL
Review each query subject's determinants and modify as required
Create custom packages
Apply package and object-level security

Create dimensional model

Create a dimensionally modeled relational model
Create regular dimensions
Define hierarchies
Create a measures dimension

Dynamic query mode

Discuss dynamic query mode
Review how to enable dynamic query mode

Model maintenance

Analyze publish impact on existing reports
Review project governors
Create a model report
Examine branching
Look over Framework Manager XML files
Payments by purchase order and invoice incur a $50 service fee.
Paying party will receive a payment confirmation email upon receipt of payment.
Each registered student will receive an email with the course details.

Self-paced training subscriptions start when payment is received.

Students will receive electronic copies of the course materials and may print one hard copy for their personal use. The course materials are copyrighted and any other reproduction or distribution of these materials is strictly prohibited.
Instructor-led online
Attendees will need to connect to this class via remote desktop. Instructions will be provided.
We recommend using two monitors in order to simultaneously view the training presentation and hands-on class work.
You'll receive a Zoom link to join the class. We recommend using a headset instead of the computer's microphone and speakers. You may also listen to the audio by phone.
Self-paced
This class requires access to a Cognos environment and practice datasets. Read more
Instructor-led online
100% refund for cancellations made more than 10 days before the first class
50% refund for cancellations made 5-9 days before the first class
No refund for cancellations made less than 5 days before the first class
Self-paced
Full refund if cancelling within 24 hours of registration
$15 fee for cancellations after 24 hours of registration
No refund for cancellations after 15 days of registration
Shared subscriptions will be immediately deactivated and no refund issued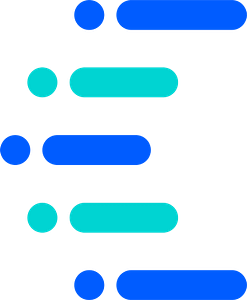 You may also be interested in
Cognos Self-Service Data Modeling with Data Modules