More than 600 organizations have come to Senturus for their IBM Cognos and Tableau training. Our combination of exceptional instructors, practical, business oriented instruction and flexible access to classes sets us apart. Students love our classes, rating their experience with us 4.5 out of 5 stars on average. "Senturus is the best for training" isn't a boast, it's actual student feedback.
Instructors who are bona-fide subject matter experts. Each of our instructors has 10+ years of experience in the field. When they aren't teaching, they are with our clients, working across the breadth of the BI stack. Their approach to coursework is grounded in business-oriented pragmatism, not theory.
Flexible options for learning. We offer public and private online classes, private onsite instruction, self-paced learning and individual/small group mentoring.
Hands-on exercises, real-time instructor review. Watching is not the same as doing. Our online, onsite and self paced learning classes provide hands-on exercises. Real-time instructor review in our live classes accelerates deep understanding of the subject matter.
Interactive learning. Both our virtual and in-person classrooms encourage lively discussion and include time for Q&A.
Condensed curriculum, focused training. We know what makes the difference day in and day out, so we get quickly to the heart of what you need to know and leave time for questions.
Course materials. Classes, both self-paced and instructor led, come with a training manual that can be kept for future reference. 
REGULARLY SCHEDULED COURSES
We hold more than a dozen live, hands-on, interactive courses in our virtual classroom each month. Course topics cover the breadth of the skillset for Cognos Analytics and Tableau.
LARGE GROUP AND PRIVATE INSTRUCTION
We offer many ways for your organization to access private Cognos, Tableau and Power BI training including onsite or online group courses and individual/small group mentoring. 
SELF-PACED LEARNING
Highly cost effective approach to learning fundamental concepts and light technical skills with courses designed to address real-life applications.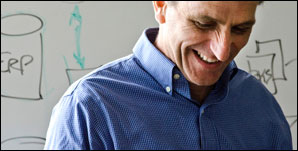 MEET OUR INSTRUCTORS
Whether a Tableau guru or IBM certified expert, all of our instructors have years of experience in training, BI and the tools themselves.