Cognos System Administration
In this course you will learn to
Get started with the Cognos system architecture
Install Cognos and configure a server
Implement security
Enhance a configuration with portal administration
Add components and deploy new objects
Maintain, grow and plan a system
Troubleshoot common issues and look for solutions
Migrate content
Version
11.x (v10 available for private training)
Included in this course
Hands-on exercises
Course manual
Suggested attendees
Technical users with hardware and software experience. Most technical of all Cognos classes. Not intended for business analysts or consumers. Prior usage of Cognos as a consumer, analyst, or report author a strong plus, but is not required.
Course Outline
Architecture and hardware

Features of Cognos architecture
Port use
Hardware installation options
Services available on a dispatcher
Content management components
How and when to implement a 64-bit DQM dispatcher

Installation and configuration

Configure a Cognos installation
Install and configure a firewall
Web server options and sample configurations
Application server architecture
Administer a dispatcher

Implement security

Set up and configure a security provider
Apply security to the portal and objects
Separate objects with multi-tenancy
Use dispatcher with routing rules

Portal administration

Create and set up a data source
Create and set up a default user profile
Folder and layout presentation best practices
Change the look and feel of the portal
Component installation

Deploy and maintain Dynamic Cubes
Use the dynamic query analyzer
Implement visualizations
Create data server connections
Mobile configuration and settings

Maintenance and optimization

Set up, install and configure audit database and reports
Plan for capacity
Add a secondary dispatcher for scalability
Disaster recovery and availability best practices
Manage multiple dispatchers
Affinity defined and how it impacts the system
System tuning for peak hours, load balancing and growth

Troubleshoot

Where to find answers to problems
Common errors and how to quickly find solutions
Third-party utilities

Upgrade

Steps to upgrade an existing system from Cognos 10.x to 11.x
Payments by purchase order and invoice incur a $50 service fee.
Paying party will receive a payment confirmation email upon receipt of payment.
Each registered student will receive an email with the course details.
Students will receive electronic copies of the course materials and may print one hard copy for their personal use. The course materials are copyrighted and any other reproduction or distribution of these materials is strictly prohibited.
Attendees will need to connect to this class via remote desktop. Instructions will be provided.
We recommend using two monitors in order to simultaneously view the training presentation and hands-on class work.
You'll receive a Zoom link to join the class. We recommend using a headset instead of the computer's microphone and speakers. You may also listen to the audio by phone.
100% refund for cancellations made more than 10 days before the first class
50% refund for cancellations made 5-9 days before the first class
No refund for cancellations made less than 5 days before the first class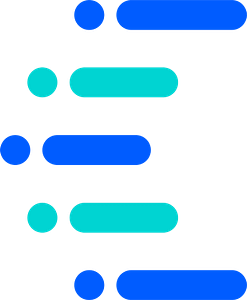 You may also be interested in
Cognos Framework Manager Metadata Modeling Best Practices