Tableau + Cognos + Senturus: Aero Precision Saves $100K Annually
Business Strategy & Perspectives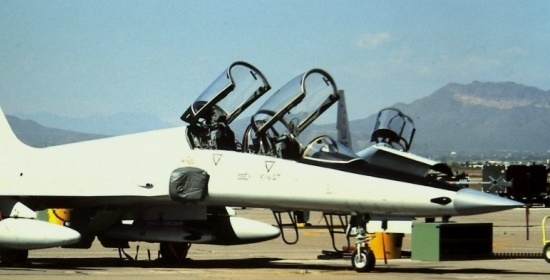 Aero Precision's supply chain account managers used to spend painful hours scanning static rows and columns of data each month only to deliver incomplete reports. But with the Senturus Analytics Connector in place, they now automatically generate interactive, at-a-glance Tableau dashboard reports against live Cognos data. Reports now include critical markers and historical trending they could not previously report on. The Analytics Connector saves Aero Precision approximately 80 hours of time per month across the Supply Chain Management team, or a savings of about $100K/year for that department.
Reporting in the B.C. Era
(Before Connector)
Aero Precision provides OEM component management for military aircraft operators in over 60 countries across 14+ military platforms from more than 16 OEM partners. Maintaining excellent OEM relationships is a cornerstone of its business operations.
The company used Cognos to produce static monthly and quarterly supply chain reporting. More of a data dump "export to "Excel," these reports were not interactive, not standardized and did not include historic trending or KPI goals. Time was lost cutting and pasting to PowerPoint and manipulating data in Excel. Reports took account managers as much as three hours per OEM. Scanning rows and columns made it difficult to spot trends, anomalies or potential opportunities. In short, the process was inefficient and added up to a significant drain of staff time.
The Vision of Visualizations: Automated, Interactive and Accurate
Aero Precision wanted to produce insightful, top level supply chain OEM performance reports that were both interactive and quick to compile. While Tableau offered the impactful visualizations they wanted, it could not accommodate the company's complex Cognos Framework Model with its it five data sources, 29 namespaces, 500 query subjects and 17,000 query items.
Aero Precision explored doing data extracts to get the data into Tableau, but ruled that out due to the increased back-end efforts as well as the static nature of the extracts. Nor did it want to expose all of this metadata within Tableau.
Enter the Senturus Analytics Connector
The Senturus Analytics Connector offered the solution that would combine the best of Cognos and Tableau and automate the process to boot. Aero Precision first created a Framework Model extract of its Cognos model using only the fields necessary to create its Tableau viz. Doing this allowed the company to maintain a single source of the truth, ensuring accurate numbers across multiple reports.
Taking advantage of the full outer, left, right or inner join capabilities built into the Analytics Connector, Aero Precision was then able to combine multiple data sources in one worksheet. And voila!
Aero Precision is now able to easily create Tableau vizzes directly against its live, curated Cognos data. Via the Analytics Connector's straightforward drag and drop interface, Aero Precision analysts effortlessly create visual, dynamic, automated Tableau dashboards that streamline the supply chain reporting process and provide drill-to-detail capabilities.

Tableau + Cognos + Senturus = Automation and Awesome-ation
The Analytics Connector from Senturus allows Aero Precision to synchronize Tableau and Cognos to the benefit of all: IT, business users and partners alike. The company is producing automated, interactive, at-a-glance Tableau dashboards using its live Cognos data. Numbers – and formatting – are consistent across reports; critical markers and historical trending are finally being surfaced; and it is saving $100 annually in one department alone.
Ease of navigation. Customized dashboards to interact like a Tableau story. 
Easily drill to detail.
Consistent parameter controls across multiple OEM views with different data sources.
Consistent numbers and reporting format. Eliminates the use of independently designed reports with minimal regard for consistency and gives account managers a 'pixel perfect' presentation to review with managers as well as interact directly with OEMs.
Easily distribute reports. Provides an email bursting distribution process of the various views necessary for each manager's monthly report.   
The Analytics Connector Goes Viral at Aero Precision
The Senturus Analytics Connector for Tableau is helping Aero Precision to improve its efficiency and effectiveness in other areas of the company as well. Business managers have seen how the Analytics Connector improves reporting in Tableau and are coming forward with ideas for their own department's visual analytics needs outside of Cognos.
While Aero Precision will continue to use Cognos for its core strengths, it will be migrating existing Cognos reports to Tableau when better visualizations are needed. Its next project is a Customer Service Scorecard to provide management with scorecards and KPI measurements of how well customer expectations are met.
Speaking of customer expectations, we recently released v2 of the Analytics Connector, which now offers support for MicroStrategy, in addition to Cognos. Learn more about the Senturus Analytics Connector. Listen to the full recording of our presentation with Aero Precision.