View our entire library of updates and reviews on Cognos new features.
Our in-house Cognos expert Todd Schuman is over the moon about this release and reveals his favorite new features. Topping his list is an improvement to data tables that makes performance buttery smooth and ultra-responsive. Plus, look forward to great new features and functionality for reporting and dashboarding as well as enhancements to data modules, Jupyter Notebooks and AI.
Without further ado, we give you Todd and his take on Cognos 11.1.6.
Data tables
Yes, yes, yes! Finally! I've always wanted the ability to expand/collapse in Cognos without custom code. We can do that on grouped items in reporting. If that wasn't enough, we can now filter directly on column headers and freeze column headers—you probably used some HTML/JS to do this in the past. And, there's also new ability to add custom indicators.
But wait, there's more! We also get improved performance by loading the object into the client browser so all the functionality mentioned above is buttery smooth and ultra-responsive. This could have been the only update to Cognos and I would have been thrilled.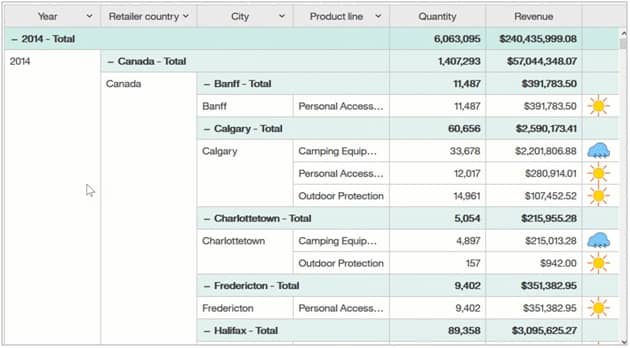 Dashboards
Dashboards get a similar enhancement, although it's for OLAP data sources only (no grouping here). If you use OLAP sources in your dashboard, this update should provide a much-improved user experience.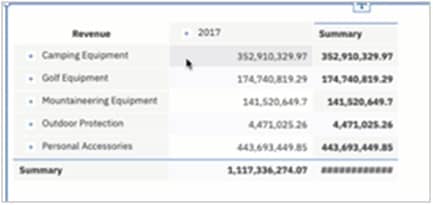 Multi-measure visualizations
Remember how we used to be able to only chart one measure at a time with most visualizations? If you wanted to have multiple measures as categories, you had to revert back to the old Cognos Charts, which looked like taking a trip back to the 90's. With Cognos 11.1.6, we can add multiple measures to a single visualization, giving a modern look without having to forfeit functionality.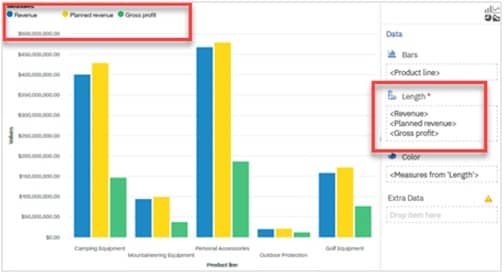 Improved toobar and Focus Mode in dashboarding
Similar to the toolbar in the reporting tool, the dashboarding toolbar will not be docked/pinned. The ability to populate your dashboard widgets/visualizations is improved as the drop zones are in the properties panel. We no longer have to expand each widget/visualization to add/remove data items.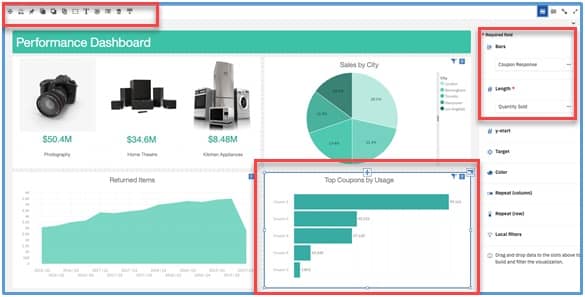 Category color support for mapping
We can add another object to map visualizations to support different categories and color them based on categorization.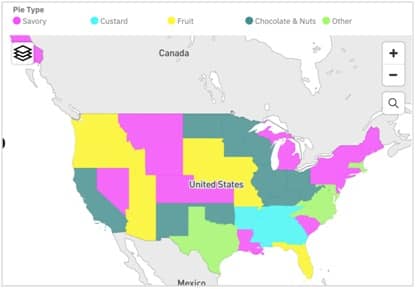 I can see a use for this color categorization, but I was hoping what we'd get in this release would be the conditional palette features that were available for the legacy map manager map. This feature is a bit lacking. Still, any enhancements to the maps are welcome, but I still need more. Please don't make me use this map anymore.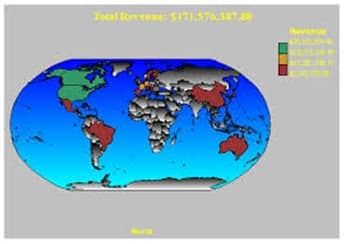 Enhancements to data modules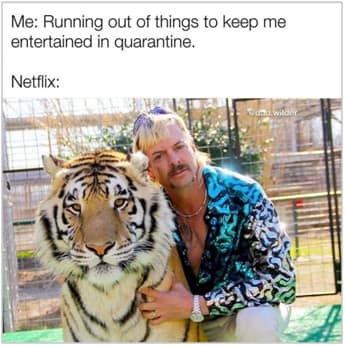 I love data modules and a Cognos release wouldn't be complete without a few upgrades here. This release is focused on maintenance and data module updates.
Have you ever tried to update your DM after the initial creation? Simple tasks like adding a deleted/removed column back into your data module, adding a new column from an updated database table or updating after a name changes in the database were a real pain in the keister.
But now, we can reload the schemas directly in Data Manager with the click of a button. Go binge watch Tiger King with all that extra time you just got back!
AI: guided dashboard creation
If you struggle with designing dashboards and making them relevant, why not ask Cognos to do it for you? Building on earlier Cognos AI/Exploration capabilities, we can request Cognos to create a dashboard for us. Dashboard designers from around the world better start looking over their shoulders.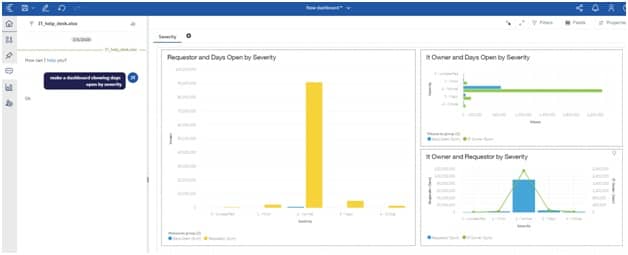 Need help using these new Cognos capabilities or upgrading? We can help with that too. Contact us!
About the author
This blog was written by Senturus consultant and trainer Todd Schuman. A long-time Cognos practitioner, Todd is also fluent in Power BI and Tableau administration. Todd's diverse subject matter expertise means he wears many hats at Senturus. He takes turns running our Install, Upgrade and Performance practice; developing BI reports and dashboards; mentoring clients on BI best practices and training the next generation of BI users.