Microsoft Fabric, by far the most significant product announcement within the BI space in over 20 years, is finally in public preview! It redefines and revolutionizes an already rapidly moving sector. It offers dual benefits: an expanding knowledge base and expertise to those seeking opportunities and enabling almost any company to perform business intelligence with the same tools and speed as global corporations.
Microsoft Fabric has tapped into the company's roughly 49% market share from Microsoft 365. It provides businesses a seamless way of integrating standard reporting, data engineering and advanced data science into everyday apps such as communications, documents and presentations.
For those not familiar with Fabric, it is an all-in-one analytics solution that acts as a bridge between the worlds of Power BI and data engineering. Designed to unite the functionalities of these two platforms, it provides a streamlined experience for various Azure Synapse workloads, including data warehousing, data lakes and Data Factory workloads.
Among the reasons that make Fabric such a transformative platform is its ability to centralize not only the data, but the ability for analytic teams to work within a single interface. This new way of approaching BI is going to shake up personnel, team dynamics and roles and responsibilities.
Disrupting the existing approach that BI teams take with building Power BI deliverables, Fabric is evoking mixed emotions from Power BI data analysts, modelers and Azure data architects. Front-end and back-end roles are being simultaneously expanded and contracted. Along with the exciting possibilities and opportunities, there is nervousness.
Because Fabric affects roles along the entire BI stack, this blog discusses the perspectives from the Power BI analyst and modeler and Azure data architect. Information provided is current as of June 1, 2023. Note that the release announcement from Microsoft was massive. As we dig more into this new platform, we will share what we've learned. We will also be publishing blogs that go deep on specific functionality.
Power BI analyst and modeler perspective
If you're a Power BI developer, you might initially feel a bit overwhelmed by Microsoft Fabric. It introduces new artifacts and workloads, and you might feel like you need to immediately start learning new skills, like Python or how to build data integration pipelines. But here's the thing: you don't need to dive headfirst into these new areas right away.
Instead, think of Fabric as an opportunity to gradually expand your skillset within a familiar environment. It's designed to be user-friendly and intuitive, with a lot of the same tools and interfaces that you're already used to from Power BI.
One of the key features of Fabric is its unified interface for various Azure Synapse workloads. This includes data warehousing, data lakes and Data Factory workloads. All these different workloads are brought together in a single, Power BI-like interface. You can now consume these different workloads similar to how you would in Power BI Premium, using a capacity-based pricing model.
Fabric also offers several familiar areas for Power BI developers to get started. This includes data ingestion, on-demand querying, data modeling and data visualization. All these processes can be executed using already familiar interfaces, making the transition to Microsoft Fabric smoother and less intimidating for existing Power BI users.
So, in essence, Microsoft Fabric does not throw you into the deep end. Instead, it provides you with a platform that allows you to gradually expand your skillset, using tools and interfaces that you're already comfortable with. It's about bringing together the worlds of Power BI and data engineering, creating a more unified, streamlined, and efficient experience.
But while Microsoft is easing the transition, you will need to learn to swim in the deep water. Fabric is a gamechanger and your job will be transforming. I truly believe that separate roles for front-end data visualization and data modeling are coming to an end. One person will be expected to be conversant in both. If you are currently in one of these roles, you'll need to expand your skillset and knowledge.
Azure data architect's perspective
If you're an Azure data architect, your job just got easier. But know that analysts and report writers may want to get involved earlier upstream than they have before.
Fabric represents a progressive development of pre-existing Azure data services, which includes Azure Synapse, Azure Data Factory and Azure Data Explorer. These well-established platform as a service (PaaS) offerings have undergone improvements and enhancements to operate on the shared software as a service (SaaS) foundation of Fabric, and their user interfaces have been seamlessly incorporated into the Fabric portal.
The novel features introduced in Fabric will resonate with those who have prior experience with Azure Synapse, Azure Data Factory, and/or Azure Data Explorer. The platform facilitates users to interact with pipelines and notebooks, and author SQL and KQL queries, albeit in a fresh setting.
A significant attribute of Microsoft Fabric is OneLake, a SaaS-based data lake that forms an integral part of the Fabric SaaS foundation. OneLake is engineered to be versatile, enabling users to store any kind of file and utilize the same application programming interfaces (APIs) they employ when interfacing with Azure Data Lake Storage Gen2. It further accommodates the storage of data in parquet delta files, an open source, compressed columnar format that is compatible with ACID (Atomicity, Consistency, Isolation, Durability) transactions.
Power BI developers will have access to Azure Pipeline and Data Services, and with a UI they are comfortable with. Fabric will make it easier for anyone in the company to build their own ad hoc reports.
Microsoft Fabric provides new opportunities and challenges. On the one hand, it opens doors to efficient collaboration and an integrated approach to data processing and analysis. On the other hand, it means significant changes to existing roles and responsibilities. It's a dynamic situation that calls for flexibility, communication and a willingness to explore and adapt.
Just as Power BI analysts and modelers might need to broaden their skill sets, so too might Azure data architects need to sharpen their skills at explaining complex data concepts to non-data professionals. Embracing these new interactions as part of an expanded role could ultimately lead to a richer, more effective BI environment.
The goal is to provide a platform that enables all data personas within an organization to thrive, delivering quick, efficient, accurate solutions.
The unicorn factory
Microsoft Fabric represents a significant step forward in data analytics, offering a unified platform that combines the capabilities of Power BI and Azure data services. It provides a comprehensive set of user experiences, thereby synthesizing roles and creating BI unicorns.
Tearing down the wall between IT and business users, Fabric delivers a seismic jolt to the world of BI. We won't know for a while exactly how things will pan out. It will force new skills, new ways of communicating and collaborating. It will add a new layer of complexity to data security and quality. Some jobs will go away while others will broaden. Processes will streamline, self-service will be enhanced, and organizations will get insights faster. Competitors offering standalone business intelligence suites need to mull over their strategies for retaining their customer base, lest they risk a migration towards Microsoft.
Fabric represents change; doing things a new way will be uncomfortable at first, but ultimately it will be good. I believe Fabric represents the future of data. Just like the cloud eliminated many problems we used to face, I think Fabric's integrated, open, flexible SaaS nature will do the same.
I say…welcome to Fabric. Welcome to the future of data.
There's always lots to learn. Watch our on demand webinar to see cool Power BI functionality you may not know about.
About the author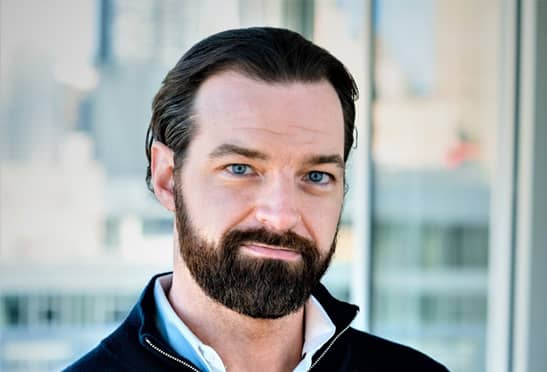 This article was written by our own Steve Nahrup, senior Microsoft solutions architect. Fluent in the Microsoft stack, Steve has more than a decade of experience overseeing the architecture and design of data warehouse, BI, reporting and dashboard solutions. Curious about new technologies, he is constantly downloading free trials of new platforms and arranging meetings with their product teams to discuss an ongoing relationship where he is granted a license free-of-charge in return for ongoing feedback and thoughts on the current state and future releases.