Course Outline
Dashboards

Customize dashboards
Create a simple dashboard
Drag data onto a dashboard
Format, filter and customize dashboard objects
Set the dashboard as the home page
Use layout and a template
Create dashboards from uploaded files

Enhance dashboards

Add a tab to a dashboard
Understand how filtering works within vs. between tabs
Create a drill-through on a dashboard
Explorations

Discover insights in data in the Exploration console
Use the visualization recommendations
Explore relationships in data
Experiment with data, correlated insights, driver analysis and predictive strength
Use the natural language AI assistant
Pin and reuse content

Stories

Understand and create a story
Create and animate an interactive slideshow
Payments by purchase order and invoice incur a $50 service fee.
Paying party will receive a payment confirmation email upon receipt of payment.
Each registered student will receive an email with the course details.

Self-paced training subscriptions start when payment is received.

Students will receive electronic copies of the course materials and may print one hard copy for their personal use. The course materials are copyrighted and any other reproduction or distribution of these materials is strictly prohibited.
Instructor-led online
We recommend using two monitors in order to simultaneously view the training presentation and hands-on class work.
You'll receive a Zoom link to join the class. We recommend using a headset instead of the computer's microphone and speakers. You may also listen to the audio by phone.
Self-paced
This class requires access to a Cognos environment and practice datasets. Read more
Instructor-led online
100% refund for cancellations made more than 10 days before the first class
50% refund for cancellations made 5-9 days before the first class
No refund for cancellations made less than 5 days before the first class
Self-paced
Full refund if cancelling within 24 hours of registration
$15 fee for cancellations after 24 hours of registration
No refund for cancellations after 15 days of registration
Shared subscriptions will be immediately deactivated and no refund issued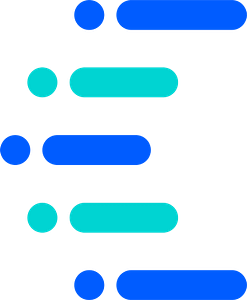 You may also be interested in
Cognos Professional Report Authoring, Advanced