In this course you will learn to
Understand web application security issues
Analyze the OWASP top ten elements
Put web application security in the context of Python
Go beyond the low hanging fruit
Handle security challenges in your Python code
Identify vulnerabilities and their consequences
Learn the security best practices in Python
Understand security testing methodology and approaches
Get familiar with common security testing techniques and tools
Training materials
All Python training students will receive comprehensive courseware.
Suggested attendees
Students who have general Python development experience.
Course Outline
Cybersecurity basics

What is security?
Threat and risk
Cybersecurity threat types
Consequences of insecure software
Constraints and the market
The dark side
The OWASP top 10 (Part I)

OWASP top 10 – 2017
Injection

Injection principles and attacks
SQL injection

SQL injection best practices

Input validation
Parameterized queries
Additional considerations
Case study – Hacking Fortnite accounts
Test for SQL injection

SQL injection and ORM

Parameter manipulation
CRLF and code injection
Injection best practices

Broken authentication

Authentication basics
Authentication weaknesses
Spoofing on the web
Test for weak authentication
Case study – PayPal 2FA bypass
User interface best practices
Password management
The OWASP top 10 (Part II)

Broken authentication

Password and session management
Cookie security

Sensitive data exposure

Information exposure
Exposure through extracted data and aggregation
Case study – Strava fitness app data exposure
System information leakage

Information exposure best practices

Error and exception handling principles
Information exposure through error reporting
Information leakage via error pages

XML external entities (XXE)

DTD and the entities
Entity expansion
Attribute blowup
External entity attack (XXE)

Broken access control

Access control basics
Failure to restrict URL access
Test for authorization issues
Confused deputy

File upload

Unrestricted file upload
Best practices
Test for file upload vulnerabilities

Cross-site scripting (XSS)

Cross-site scripting basics
Cross-site scripting types
Security misconfiguration

Configuration principles
Configuration management
Server misconfiguration
Python configuration best practices

XSS protection best practices

Protection principles – escaping
XSS protection APIs in Python
XSS protection in Jinja2
Additional protection layers
Client-side protection principles
Blacklist-based XSS protection evasion
Test for XSS
Web application security beyond the top 10

Client-side security
Same origin policy
Frame sandboxing

Cross-frame scripting (XFS) attack
Clickjack beyond hijacking a click
Clickjack protection best practices
Common software security weaknesses
JSON security

JSON injection
Dangers of JSONP
JSON/JavaScript hijacking
Best practices
ReactJS vulnerability in HackerOne
Security testing

Security testing vs. functional testing
Manual and automated methods
Security testing techniques and tools

Code analysis
Dynamic analysis
The OWASP top 10 (Part III)

Insecure deserialization

Serialization and deserialization challenges
Deserialize untrusted streams
Deserialization with pickle
Deserialization with PyYAML
Deserialize best practices
Test for insecure deserialization

Use components with known vulnerabilities

Use vulnerable components
Assess the environment
Hardening
Untrusted functionality import
Malicious packages in Python
Import JavaScript
Case study – The British Airways data breach
Vulnerability management

Insufficient logging and monitoring

Logging and monitoring principles
Insufficient logging
Plaintext passwords at Facebook
Logging best practices
Monitoring best practices
No software needs to be installed for this class. The class will be conducted in a remote environment. Students need a local computer with a web browser (recent version of Microsoft Edge, Mozilla Firefox, or Google Chrome) and a stable Internet connection.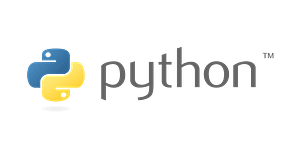 You may also be interested in
Programming and Admin