Microsoft BI
A partner since 2009, we've grown up with Microsoft. We cut our teeth on SQL Server, Integration Services (SSIS), Analysis Services (SSAS) and Reporting Services (SSRS). And as Microsoft has developed into the cloud with Azure and a related best-in-breed platform with Power BI, we have further expanded our Microsoft practice. We can help you with anything from back-end data architecture to creating analysis-ready dashboards.
EXPERT ASSISTANCE WITH YOUR POWER BI INITIATIVES
Not only are we there for you along every point of your Power BI initiative, we guarantee our work. Ethical behavior and a customer-centric approach to business come first with us.
POWER BI JUMPSTART TO SCALABILITY
In just 2-4 weeks, Senturus will put you on the path to efficient, accurate and shareable dashboard reporting.
POWER BI MIGRATION FEATURE MAPPING AND TOOL RECO
A high-level roadmap for data model migration
to Power BI that also identifies functionality
gaps and best Microsoft BI tools for optimization.
POWER BI TRAINING
Proprietary classes, custom curriculum and mentoring.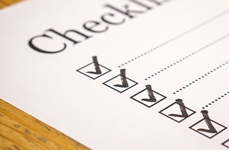 ASSESSMENTS & HEALTHCHECKS
Comprehensive system reviews to ensure
your BI environment runs smoothly with
minimal downtime.
WORKSHOPS
One- to three-day design and modeling workshops with hands-on practice using your own data.
SENTURUS ANALYTICS CONNECTOR
Our easy-to-use tool that lets Power BI tap
directly into the secure, governed data in Cognos.