Business Intelligence
BRIDGING THE GAP BETWEEN DATA & DECISION MAKING
No matter what stage your BI environment is in we can help. From big picture strategy and end-to-end implementation to staffing and training, Senturus provides the expertise to ensure your success.
Our project success rate is 3x the industry average. Why? Our consultants are all senior level analytics experts. We understand the hardest and most important decisions occur before you ever touch the BI tool. We take a pragmatic, business oriented approach to BI, prioritizing deliverables to match ROI. And, we are tool agnostic. When it comes time to choose a platform, we will give you the unvarnished and objective take. Our clients come to see us as a trusted resource and partner.
We feel strongly that building business-requirements-focused BI is vital to project success. Learn what we see as the keys to success in BI and why we say "build what they need, not what they want." Or hear our perspective on why great BI is not about the tools.
Cognos. Power BI. Tableau.
Although we are tool agnostic, we specialize in the three best-of-breed platforms: IBM Cognos Analytics, Microsoft Power BI and Tableau. We can help you with a single tool, a hybrid/multi-modal solution or determining the best tool for your organization among the proliferation of BI tools out there.
Expert assistance at every point of your BI initiative
Not only are we there for you along every point of your BI initiative, we guarantee our work. Ethical behavior and a customer-centric approach to business come first with us.
EXPERT STAFFING
Expert BI staffing when and how you need it.
ANALYTICS MIGRATIONS
Proprietary accelerator tools and
structured processes for efficient, error-free,
cross-platform and cloud migrations.
END-TO-END PROJECTS
Start-to-finish guidance: strategy, governance,
architecture, data, analytics and training.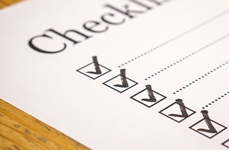 ASSESSMENTS & HEALTHCHECKS
Comprehensive system reviews to ensure
your BI environment runs smoothly with
minimal downtime.
ROADMAP TO MODERN ANALYTICS
An itemized, phased BI strategy prioritized to
meet your business requirements today and
over time.
CONNECT ENTERPRISE BI TO VISUAL ANALYTICS
Easily drag and drop the secure, governed data
from enterprise BI like Cognos into Tableau, Microsoft BI and more.
RAPID PROTOYPING
A working prototype that matches business
requirements and architecture to the analytics tool.
Getting hands-on, real-life experience is a critical
step to ensuring BI project success.