Cognos 11.2.4 is officially out and it is a long-term support release (LTSR). This is the final release to include Cognos Query Studio, Cognos Analysis Studio and IBM Cognos Workspace. If you have been wondering about upgrading, now is a great time. As with each release of Cognos Analytics, the product team has included some notable new goodies…and because it's a LTSR, 11.2.4 comes with two years of standard support.
Todd Schuman, our in-house Cognos expert and liaison to IBM's product team, installed this latest release and gave it spin. Segmented into Reporting, Visualizations, Dashboarding, Administration and Security, here are a few features that he is most excited about.
Reporting
Improved integration with Microsoft Teams
Share up to 10 recipients (individual users, groups, channels, etc.).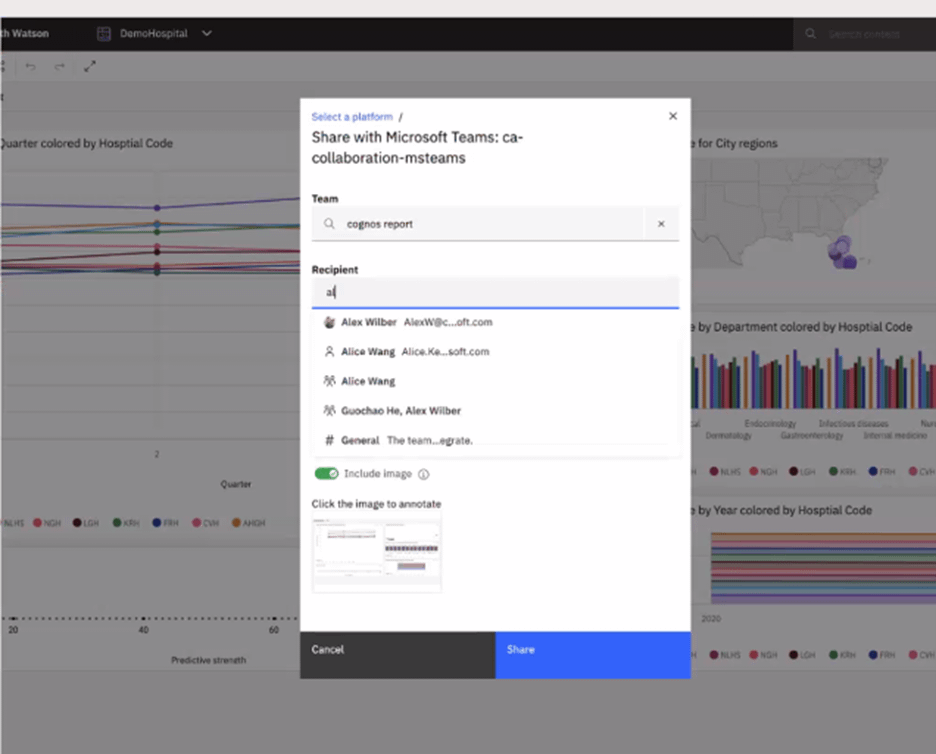 The last release gave us Microsoft Teams integration. With this release we now we get more features around sharing and collaboration.
Pin Cognos reports to a Teams workspace shared tab and
All participants in chat can access the shared report.
Participants can use built-in chat and @ function for easier collaboration.
It leverages each participant's data authorization and row-level security.
Visualizations
Export to PDF
Render JavaScript visualizations (including maps) in PDF and Excel.
Not being able to export some of the newer visualizations, especially maps, was a major drag. Those restrictions have been removed and we can now export everything to pixel perfect PDF.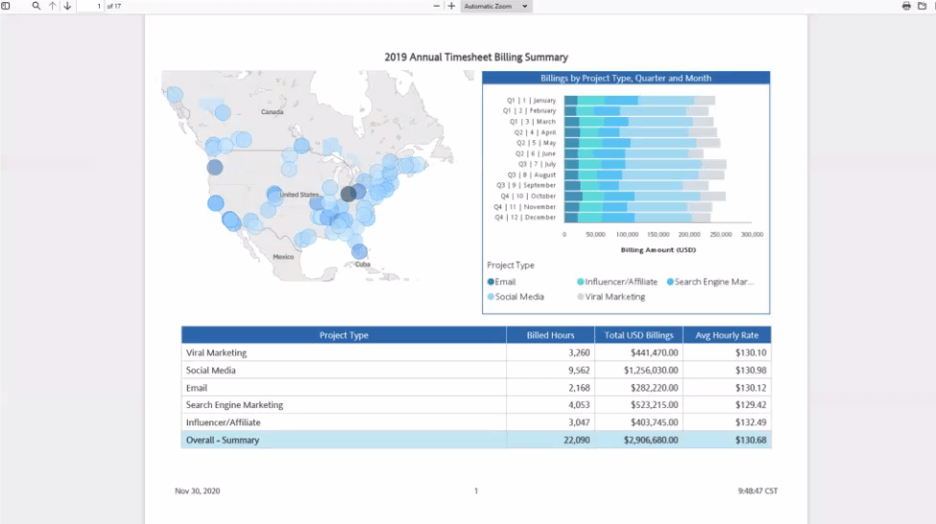 Dashboards
Dashboard zoom
Having to take into account the wide range of screen types that audiences will be viewing content on can make dashboards tricky to design. The new zoom feature gives authors the ability to set a default zoom for the dashboard or let consumers adjust the zoom level themselves using Zoom to 50%, Fit to width or Fit to page.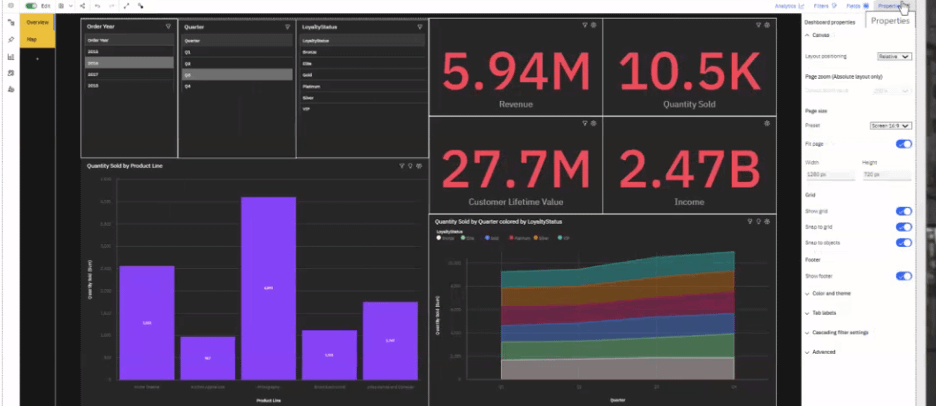 Administration
Query and Analysis Studios migration tool
Have you moved off Query and Analysis Studio yet? IBM has been threatening to remove them since 2015 and it is going to happen in 11.3. To help with the final push, a new tool is packaged with 11.2.4 that will automate the conversion of AS and QS content into Report Studio content. We will provide a blog on this feature after we have more time to test it.
Default view
Set default folder view to List (instead of Tiles/Grid).
I always preferred the List view. It looks more familiar to users, especially those coming from Cognos 10. While users can manually adjust this view, as an admin it makes sense to push it to all users. So go ahead and set the advanced property to Conten.defaultView = tile or list.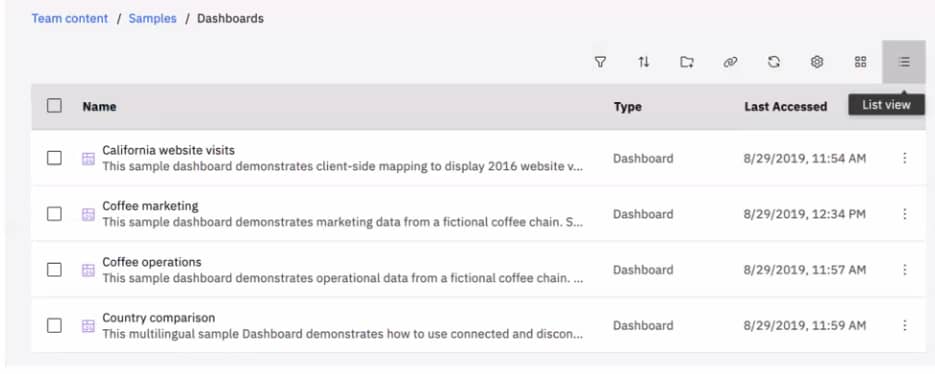 Database connectivity
It's hard to keep up with all the database options these days. With 11.2.4, we get a big update for support, specifically Databricks. We also get a huge increase in cloud-based business applications (with the required CDATA license) including
Workday
Jira
ServiceNow
Google Analytics

New data server connection UI
The single screen to set up new data server connections makes it much easier to get connected.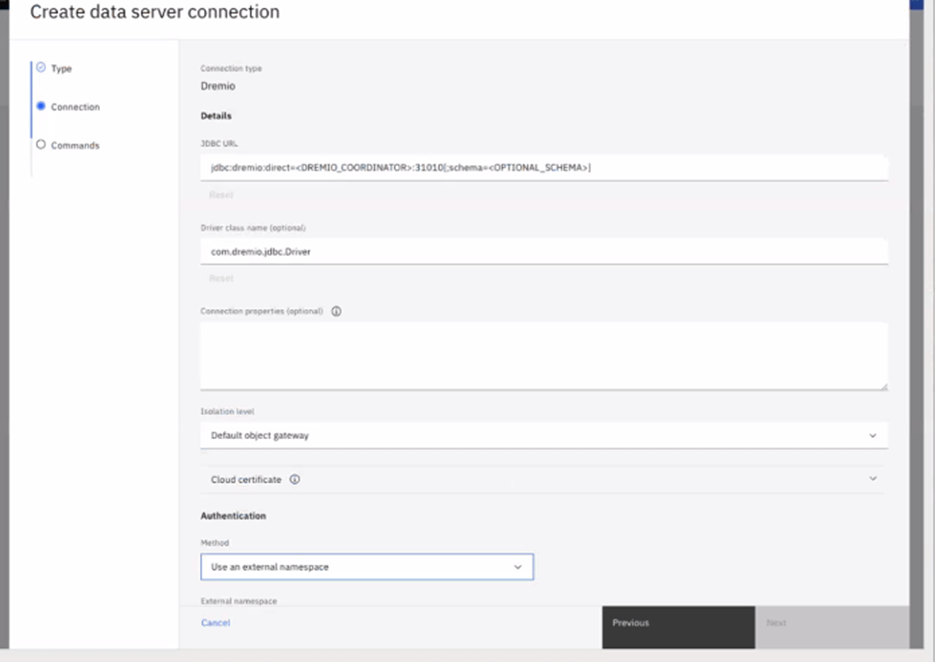 MY API
Users can now generate a personal API key for more secure integration. You no longer need to hard code user credentials, which can be a security risk.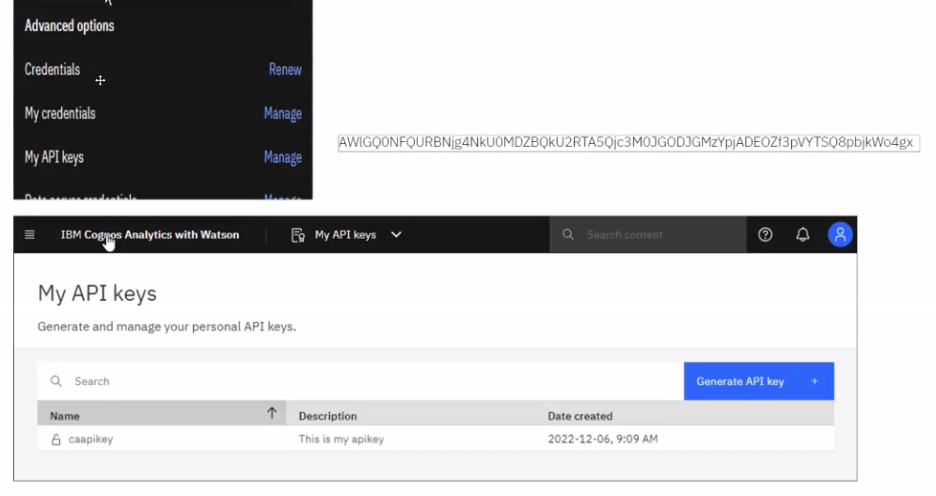 Security
Compliance
This release includes FIPS 140-2/3 compliance to meet U.S. federal requirements, ensuring all cryptographic modules in the product meet the new standards.
These features are just a sampling of the changes we are excited about. Watch our on-demand webinar What's New with IBM Cognos 11.2.4 to learn about all the new features and updates.
Let us help you upgrade to 11.2.4. Our team implements hundreds of Cognos upgrades every year and maintains a close relationship with IBM product management. Thoroughly knowledgeable on all things Cognos, we offer services to support you from mentoring to implementation. Learn more and get a free upgrade estimate.