View our entire library of updates and reviews on Cognos new features.
The IBM Cognos Analytics product team keeps improving the product with each subsequent release. Release 11.2.3 has lots to be happy about. In particular, be on the lookout for improvements in the areas of dashboarding, reporting, modeling and administration.
Our in-house Cognos expert Todd Schuman and liaison to IBM's product team installed this latest release and had a chance to try it out for himself. Here are the new features that he is most excited about.
Watch the on-demand webinar on Cognos 11.2.3 new features
Microsoft Teams integration
Slack integration has been available in Cognos for a while now. But these days, most businesses are using Teams.  It's the communication platform of choice in the modern workplace. Including Teams as option in Cognos just makes sense.
Easier approach to customizing the landing page
Hiding parts of the home page was doable but involved using extensions and some custom code.  In this latest release, you can now customize the user experiences by simply checking/unchecking the box in the feature customization screens.  It's great to see more controls for customizing the home page.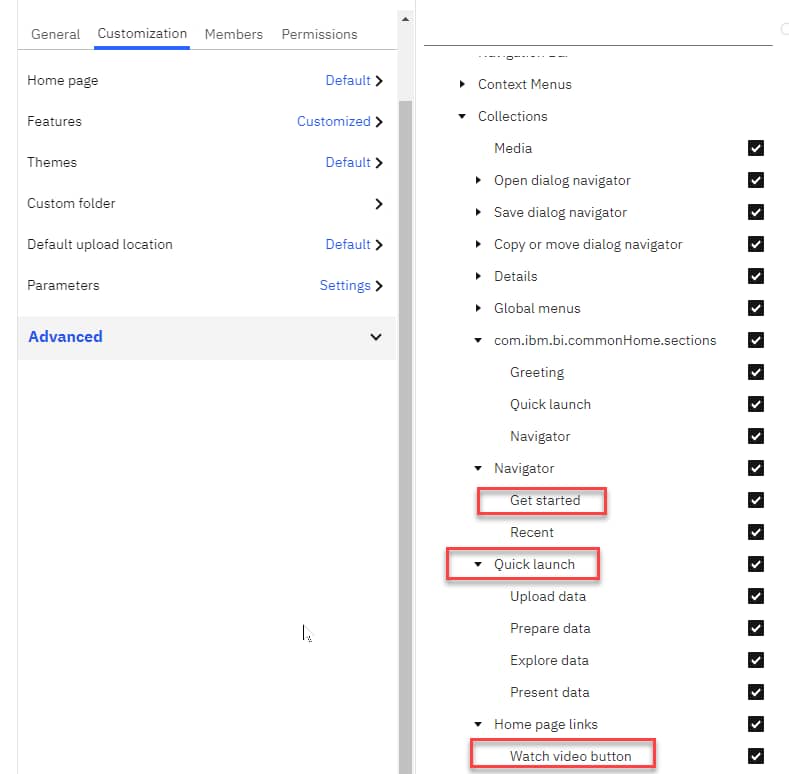 AI Assistant gets smarter!
The AI Assistant can now understand abbreviations such as Jan for January, Thu or Thurs for Thursday, and even Xmas for Christmas.  It also has a better grasp of relative time and understands that "this" pertains to the current value for month, day, year, etc. It also understands "next" and "last" for relative time.  Putting all that together, you can ask for information such as:
Show sales from last Tuesday to this Tuesday
Show sales from last Halloween to this Christmas
Not much longer until the machines kill us all. 😉
Cascading filters in dashboard
Finally! 11.2.3 includes lots of options and ways to do Cascading filters, from All Tabs to Current tab as well as custom cascade grouping. A staple of Cognos reporting is now available in Dashboard properties.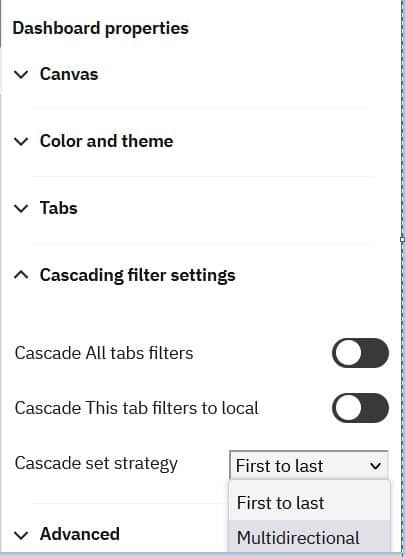 Visualization enhancements
IBM added features to customize and format Bar, Area and Tree map visualizations. You can never have enough of these IMO.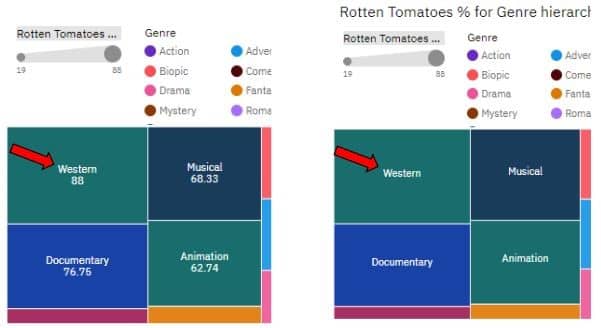 Alias and shortcuts in data modules
The gap between Framework Manager and data modules continues to shrink. I might be willing to fully commit if they give me namespaces.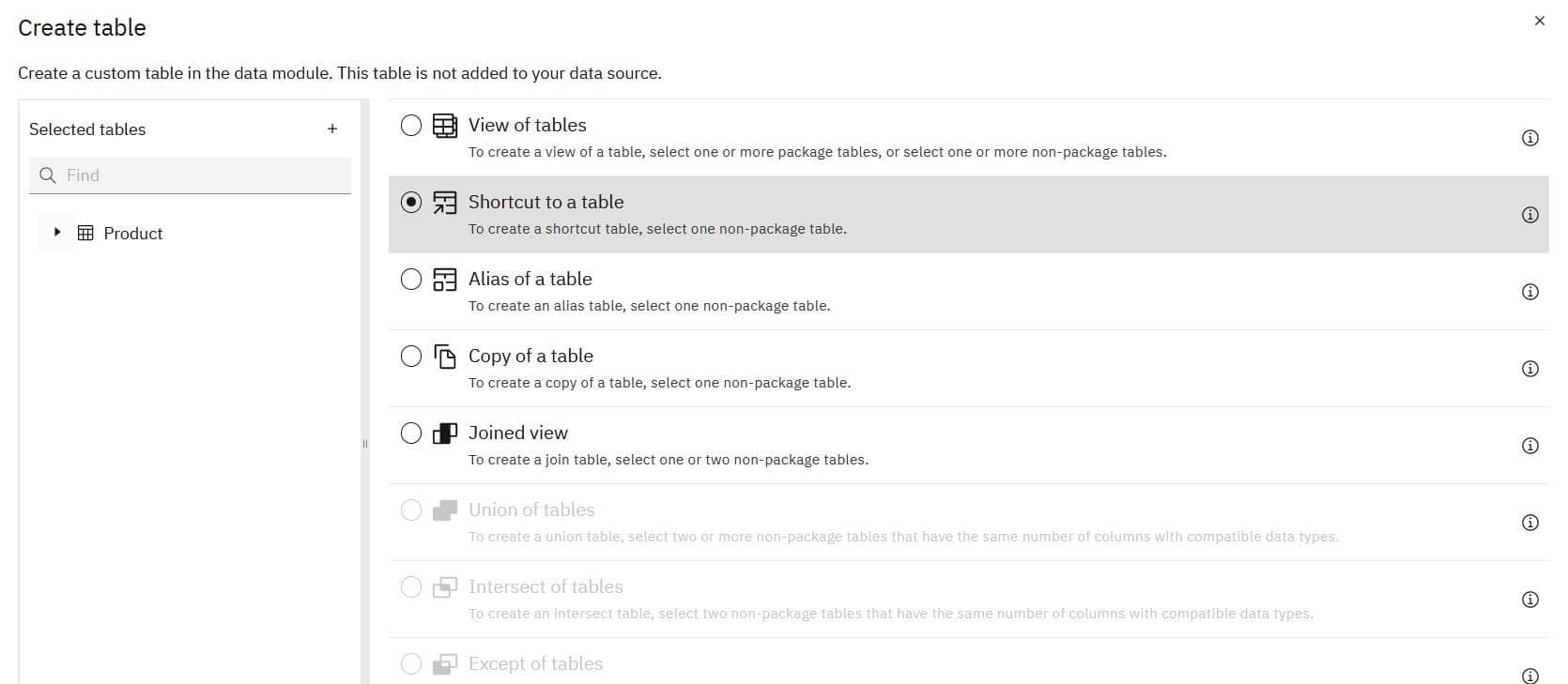 Activities and My Schedules finally work
Since Cognos 11 was introduced, I've had to use the old Cognos Admin Console for report activity due to 11's slow performance and missing functionality. With this release, report activity has been revamped and works quickly. It includes the same set of controls to quickly find out what's running, who ran it and how long it's been running.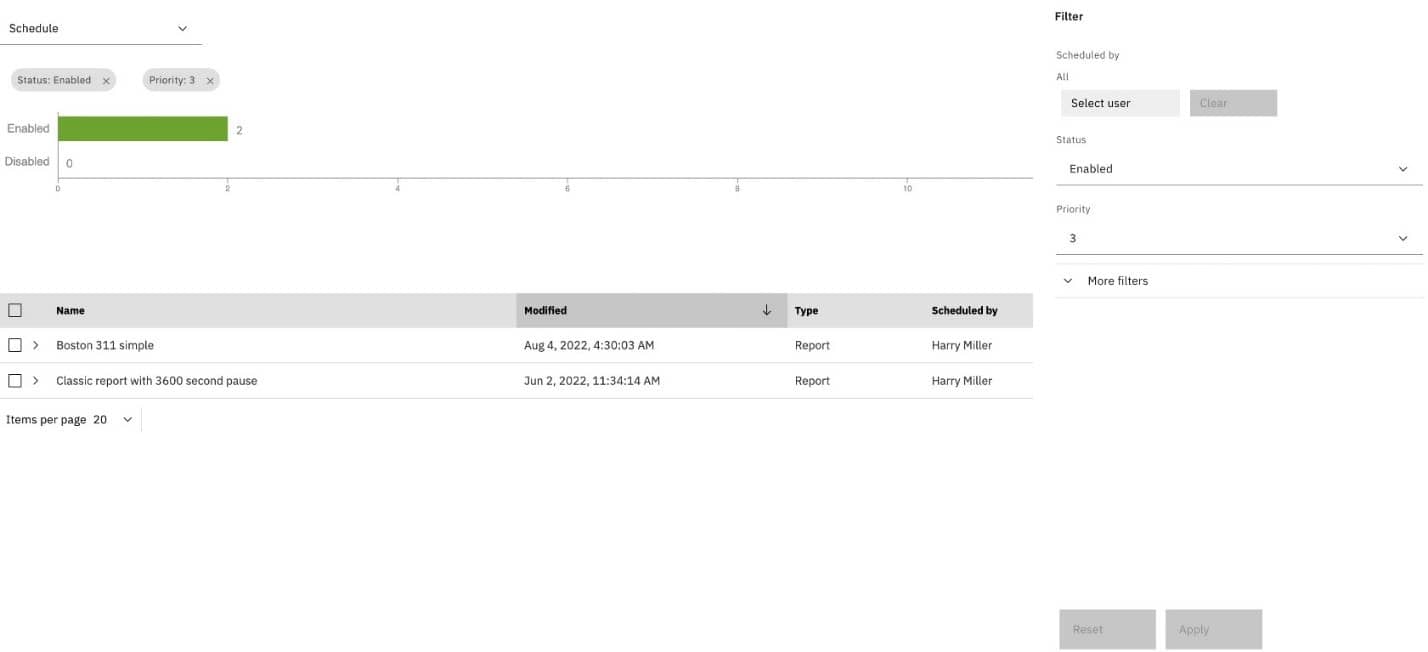 This is just a sampling of the new features we are excited about. Watch our on-demand webinar What's New with IBM Cognos 11.2.3 to learn about all the new features and updates.
View our library of tips and perspectives on Cognos
Senturus can help you modernize your Cognos environment to achieve broad self-service adoption and reduced administration and cost. As always, if you need any assistance or have any questions about your Cognos environment, please don't hesitate to reach out to us!