IBM Cognos Analytics
A valued IBM partner since 2001, we work closely with the Cognos product team. We are fortunate to have former Cognos employees on our consulting and training teams, contributing to our deep understanding of the product.  
EXPERT ASSISTANCE WITH YOUR COGNOS INITIATIVES
Not only are we there for you along every point of your Cognos initiative, we guarantee our work.  Ethical behavior and a customer-centric approach to business come first with us.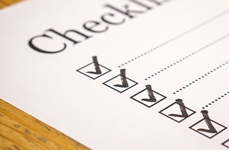 ASSESSMENT AND HEALTH CHECK
Comprehensive system reviews to ensure your Cognos environment runs smoothly with minimal downtime.
UPGRADE SERVICES
Expert guidance for a stable migration of your existing Cognos environment to Cognos Analytics with minimal impact on end users.
LICENSING RENEWAL REVIEW – FREE
A free service to optimize your IBM analytics software subscription and renewals process. 
SENTURUS ANALYTICS CONNECTOR
Our easy-to-use tool that lets visual analytics tools like Microsoft Power BI, Tableau and Qlik tap directly into the secure, governed data in Cognos.
WORKSHOPS
One- to three-day design and modeling workshops with hands-on practice using your own Cognos data.
TRAINING
The best Cognos training in the industry. Find out why students vote "Senturus is the best for training."