Now you can hide the unwanted features that show up in Cognos Analytics 11.1 reporting menu. The reporting tool provides access to options that are typically reserved for advanced report developers, making the UI feel crowded. But with some behind-the-scene tweaks, you can hide the stuff you don't want and provide a simplified reporting menu.
In Cognos 10, simplified reporting tools like Query Studio were available so we could build simple reports without having to concern ourselves with things like queries, pages, classes and variables. With the migration to Cognos Analytics, all that changed: reporting tools were merged into a single reporting tool containing all those features. While we could hide some of them in 11.0, we lost it again with the Cognos 11.1 reporting UI. The good news is, the ability to customize the reporting experience is back.
Here are all the default report options that are made available:
Steps to customizing the reporting menu in Cognos Analytics
We want to take away all of these options and keep things very simple.  Here's how
As an admin, click on Manage → People → Accounts.
Select the Cognos Namespace (Namespaces > Cognos).
We can only customize roles, so we can use an existing role or create a new one. So always pick the hat icon when doing customizations.
NOTE: We can add existing groups or AD/LDAP groups to our roles if you have already setup groups.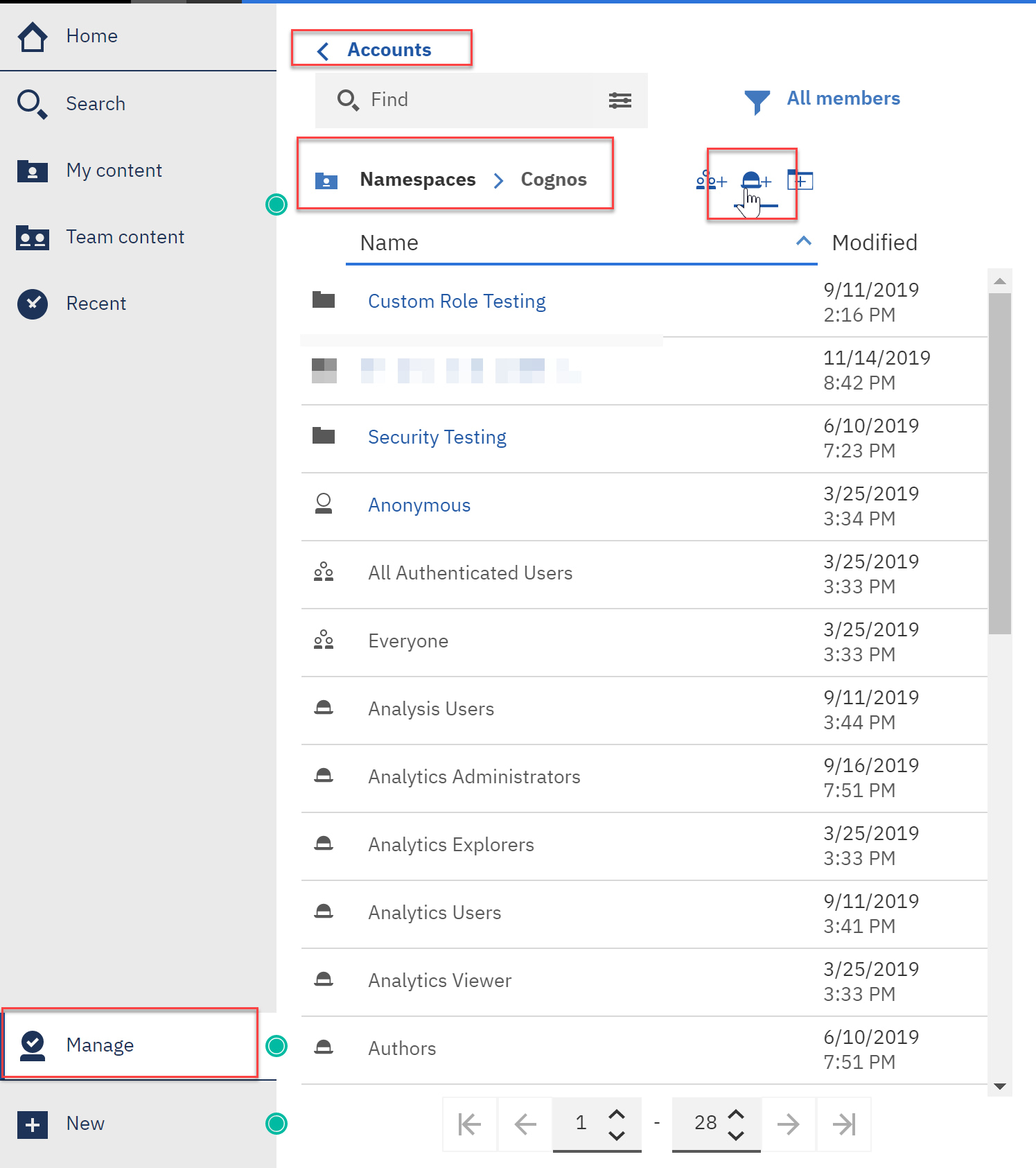 Create a new role called Simple Reporting by clicking on the hat icon.
Once you have created the new role, open the properties and select the Customization tab.
To the right of the Features row, click on the Default link to open the feature areas.
Within Features, we want to focus on the Reporting area so expand that and then Collections → Report.
Here we can enable or disable access to
Pages
Prompt pages
Queries
Classes
Variable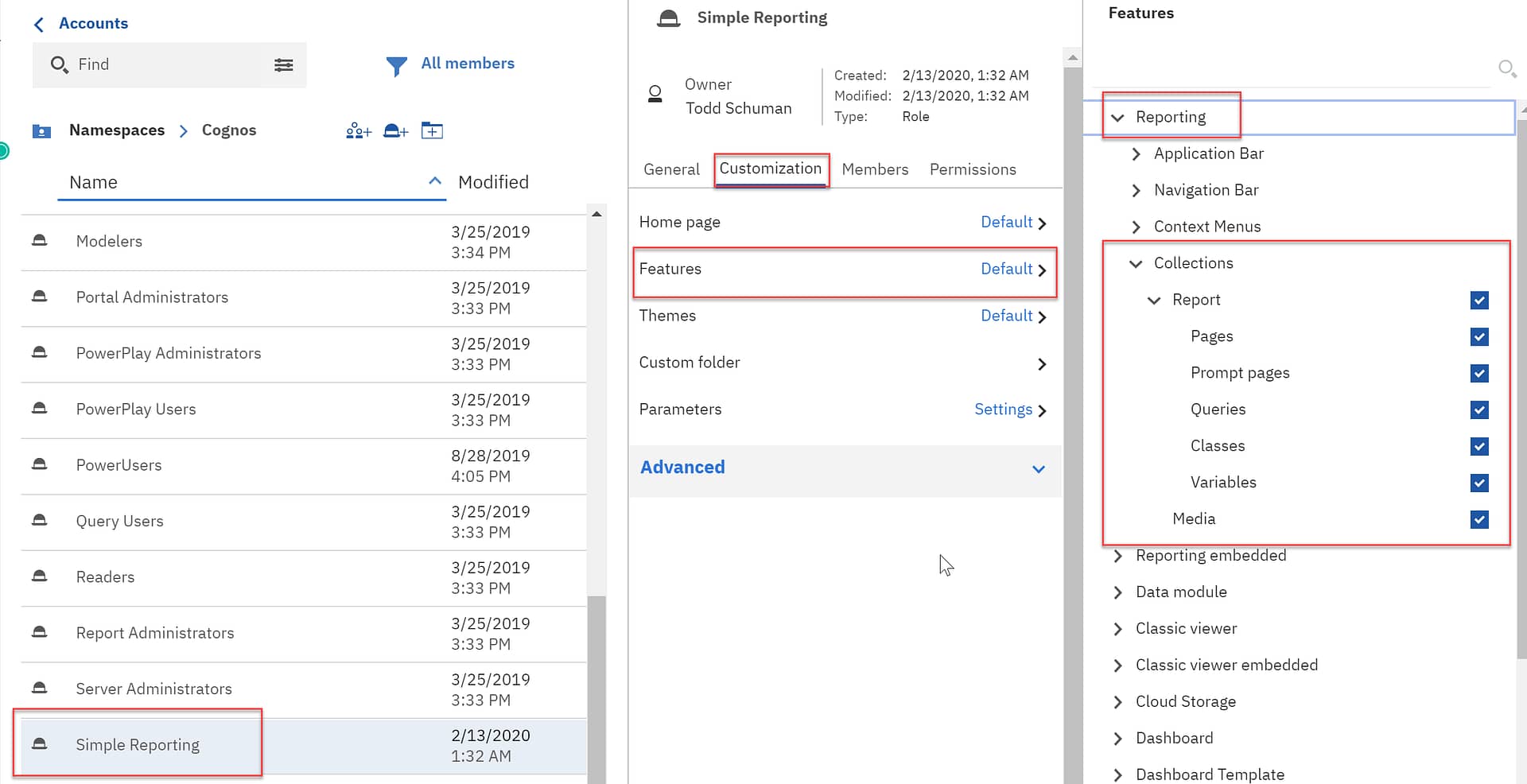 Here is a zoom in on the Reporting settings. Uncheck all the boxes under Report.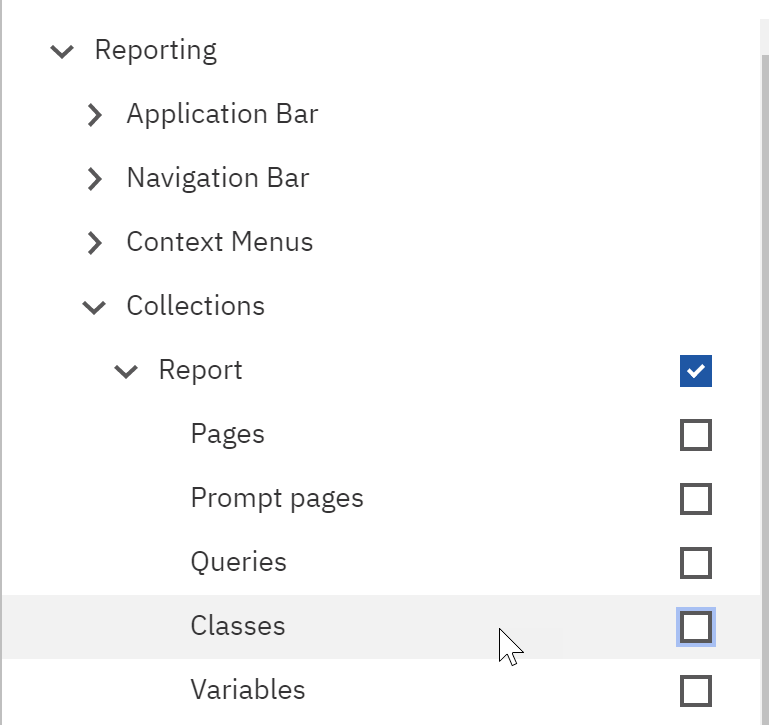 Now add a user to the new role.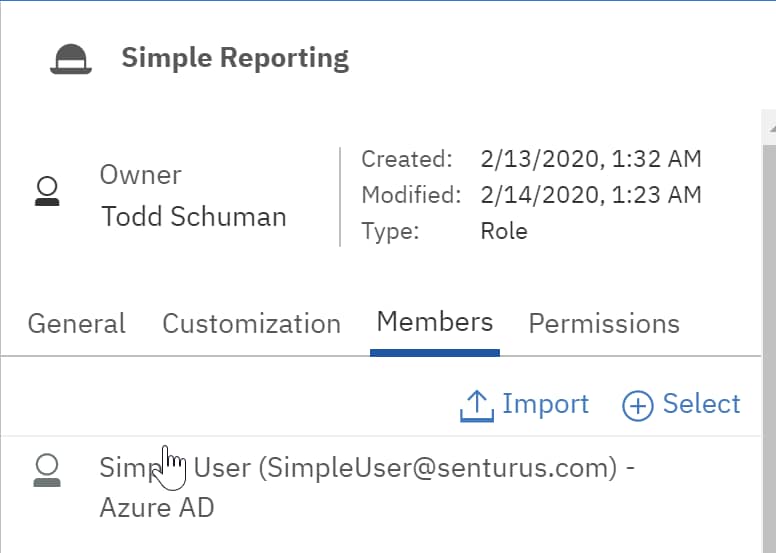 Log in and you can see how it looks.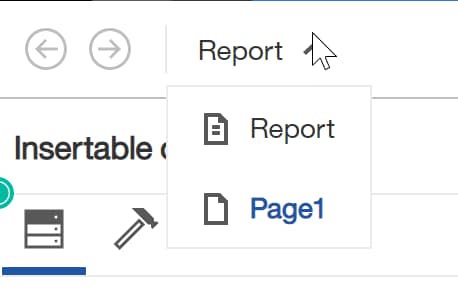 Voila! Simplified report menu.
The options for queries, classes, prompt pages and variables are no longer visible, and you can work on a single page. Now that you've seen how to get to the Customization tab, you can see options for adjusting defaults for the home page and themes. Give it a try!
There are many ways to customize and optimize Cognos and boost your analytics experience. Senturus can help. We know Cognos – and BI – inside out and offer lots of options to enhance your Cognos experience. One of our expert report writers can build reports for you. Or, for a do-it-yourself approach, call on us for one-time, one-on-one mentoring sessions or classroom training. Contact us today!