Introduction to Microsoft Fabric
In this course you will
Understand what Fabric is
Work with Lakehouses
Build a pipeline
Model data
Build reports
Understand licensing costs
Review implementation strategies
Suggested attendees
This course is designed for analytics professionals and leaders interested in moving forward with Microsoft Fabric. No previous experience is required but prior use of SQL, Power BI and other technologies in the Microsoft analytics stack (i.e. Azure Data Factory, Power BI service) is helpful.
Course Outline
Understand what Fabric

is

Fabric integration

Unifying the environment

Work with l

akehouses

Unifying data

Defining data destinations

Build a

pipeline

Loading data

Scheduling data loads

Creating error checking and messaging in

schedules

Monitoring pipelines

Model data

Creating an effective model

Scaling analytics

Understanding the modern enterprise data warehouse

Working with SQL and visual SQL queries

Writing DAX measures
Build

reports

Publishing to the service

Using datasets

Creating visualizations

Creating paginated reports

Using Copilot to uncover

insights

Understand licensing

costs

Breaking out Fabric components

Understanding

capacities

and SKUs

Reviewing license options

Discuss implementation

strategy

Project

methodology

and best practices

Analytics essentials

Timelines and resources

Roadmap for success
Payments by purchase order and invoice incur a $50 service fee.
Paying party will receive a payment confirmation email upon receipt of payment.
Each registered student will receive an email with the course details.
Students will receive electronic copies of the course materials and may print one hard copy for their personal use. The course materials are copyrighted and any other reproduction or distribution of these materials is strictly prohibited.
Self-paced
Subscriptions start when payment is received
Full refund if cancelling within 24 hours of registration
$15 fee for cancellations after 24 hours of registration
No refund for cancellations after 15 days of registration
Shared subscriptions will be immediately deactivated and no refund issued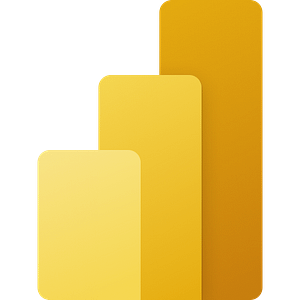 You may also be interested in
Power BI Fundamentals