Tableau Server vs. Desktop: Comparison
Business Strategy & Perspectives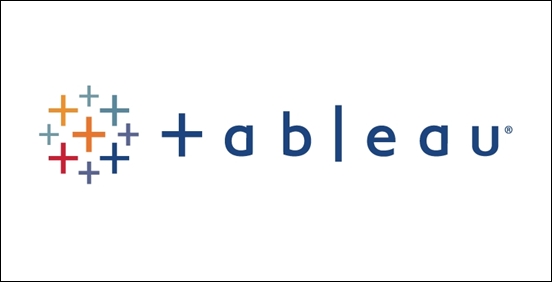 To scale Tableau to the enterprise and achieve true self-service capabilities for your organization, you need to add Tableau Server to your environment. While Tableau Desktop and Tableau Server are rapidly converging their end-user development capabilities, they have some significant differences and pricing variations.
We outline the differences between the two products and help you answer the following questions:
When is it time to bring in Tableau Server?
What are the differences between the two products?
Who needs a Tableau Desktop license and who needs a Tableau Server license?
Tableau Fundamentals Training from Senturus – $49!
When is it time to bring in Tableau Server?
Tableau Server lets you centrally manage collaboration, security and performance. Two primary scenarios trigger the need for Tableau Server:
You have a high growth, uncontrolled environment – and you want more security, collaboration, governance and performance.
You want to reign in the number of data sources being used along with the proliferation of dashboards and workbooks, each with their own metadata layers, extracts and copies.
What are the differences between Tableau Desktop and Tableau Server?
Tableau Desktop is installed on a workstation or laptop. Tableau Server, on the other hand, is installed on a Windows server and accessible to users via a browser. Listed below are capabilities in Tableau Server that are not in Tableau Desktop and functionality that is present in Tableau Desktop, but not in Tableau Server.
Tableau Desktop has the most fully featured development environment and allows for data source creation.  Tableau Server has a web authoring mode similar to Tableau Desktop and also provides additional collaboration, security and scalability features not available in Tableau Desktop.
The differences between the products fall into these categories:
Collaboration
Centralized data sources
Mobile applications
Security
Functionality in the authoring environment
Scalability/performance
Cost
Collaboration – In Tableau Server's 10.x web authoring environment users can create, edit and publish workbooks without the need for Tableau Desktop. The published workbooks can be shared and modified by authorized users. This functionality allows organizations to move closer to the holy grail of self-service analytics. With Tableau Server, data sources, workbooks and dashboards can be consolidated under one project and can be centrally managed, eliminating the error-prone procedure of emailing workbooks and links.
Centralized data sources – Data sources and metadata can only be created  in Tableau Desktop. These data sources can then be published to Tableau Server or Tableau Online thereby creating a "single source of the truth. " In Tableau Server, once data sources are validated they can be "certified."  Tableau Desktop must be used for the majority of modifications to data sources.
Mobile applications –  In Tableau Desktop users can create device-specific layouts for iPhone, iPad and Android. See below.
The creation of device specific layouts  for Dashboards is only available in Tableau Desktop. When the dashboard is published to Tableau Server, users can view, interact and subscribe to the dashboard, and it will render differently for each specific device. If you want to create,  view or edit Tableau content  on an iPad you will need Tableau Server and Tableau Mobile. Tableau Desktop and Tableau Reader  are not available on iPad's.
Note:  For more information on publishing and sharing see our blog Six Ways to Publish and Share Tableau Content.  
Security – Tableau Server can be used to manage access to published content to help protect sensitive data. Administrators can set groups and user permissions on projects, workbooks, views and data sources. If you need to restrict the data shown in Tableau by user there are multiple ways to accomplish this.  Some methods require Tableau Server and some only work on Tableau Desktop, for more details see our blog Securing and Filtering Data by User in Tableau. 
Functionality in the authoring environment – Tableau Server and Tableau Desktop each offer a rich development/authoring environment. Although they are very similar in terms of functionality, it is still not possible to do all of your development work in Tableau Server.
Below is a list of the major differences between Tableau Server 10.x and Tableau Desktop from a development perspective.
In Tableau Server, the administrator must grant web-edit permissions to users or groups to enable web authoring. Once users have the permissions, they can create new workbooks from published data sources or modify existing workbooks.
New data sources can only be published from Tableau Desktop.
Data source editing is limited in Tableau Server. You can only edit "connection" information.
Tableau Desktop provides analytic capabilities not found in Tableau Server's web authoring environment. For example, the forecast and cluster features are missing in Tableau Server's analytics pane. In addition, users can't edit their trend lines in Tableau Server.
In Tableau Server you can't double click on a worksheet title to edit it.
Tooltips editing and formatting is limited in Tableau Server. In addition, the creation of Tableau 10.5's  "Viz in a tooltip"is only available in Tableau Desktop.
Dashboard actions can only be created in Tableau Desktop.
You can't specify formatting at the dashboard level or worksheet level in Tableau Server.

NOTE: There are version specific differences in Tableau Server web authoring. In Tableau 9.x and earlier versions of Tableau Server, users could only edit existing workbooks and dashboards. In addition, prior to Tableau Server 10.x  analytic and formatting capabilities were limited. View a comprehensive list of the features added in each release of Tableau Server. 
Scalability/performance – Tableau Server provides core-based licensing and the ability to easily add more servers to handle user load. License views provide visibility into use and allow you to understand your users' analytic needs, adjusting the mix to drive down costs and drive up user adoption. You can't get this use visibility and management without Tableau Server.
Cost – Server is often more affordable than providing Desktop licenses to all your dashboard developers. Allocate the more expensive Desktop licenses to those who really need the capabilities. See pricing plans for Tableau.
Allocating Desktop Licenses vs. Server Licenses
Learning the advantages of both Tableau Server and Tableau Desktop can help you best allocate your Tableau licenses. It may be that Tableau Server is a viable and less expensive option for 80% of your Tableau workbook developers. If only 20% of your developers add and modify data sources, they may require Tableau Desktop licenses.  For the majority of your users Tableau Server web authoring may be sufficient. The end goal is to ensure your Tableau users and developers have the functionality and performance they need at the lowest possible cost.
For more practical insights about Tableau Server, catch our recorded webinar on Scaling Tableau to the Enterprise: The Perks and Pitfalls of Tableau Server.
If you have questions about licensing or are ready for the free trial, we will help you install Tableau Server at no cost. Drop us a line at info@senturus.com.
Tableau Fundamentals Training from Senturus – $49!